Family-Owned Since 1967
Fixing Basements for Over 50 Years!
Fixing basements has been in our family history since 1967. With hands-on experience in fixing wet basements, Gary Resch, the patriarch of our family, invented and improved many of our basement waterproofing products and specialty tools that we offer today. Always the inventor, Gary also designed and patented Gorilla Wall Braces® to fix and stabilize bowing basement walls. We at Resch Enterprises are proud to continue our mom and dad's legacy by providing Contractors wholesale pricing with personal service on our time-tested products, now with online ordering.
Jon Thompson
January 20, 2021.
Superb service from these fine folks. I needed the product I ordered ASAP and they didn't disappoint. A classy company that understands the value of customer service.
Lighthouse Assembly of God
November 10, 2020.
Jim Hollingsworth
August 31, 2020.
Thanks to Andy and all his guidance to brace my bowing basement wall. His recommendation on using an alternate attaching method to install the Parallel braces instead of Perpendicular braces since there were many obstructions saved me many headaches. While we did not excavate, in less than a week we already noticed a huge improvement. Nearly all the cracks we had are barely noticeable.
Hampton Farmer
August 27, 2020.
I'll start off by saying I got quotes from two different companies for $15,000 I got to doing some research and found Gorilla wall braces after talking with Andy I felt comfortable that this could be done myself. I ordered 18 braces and I beams from my local metal dealer. I had several more questions that Andy helped me on. I started the project and found out this is so easy that a monkey can do it. I was doing a wall brace in about 20 mins each that's cutting I beams and all so 18 braces were finished over a couple evenings a total of 6 hours and it's absolutely awesome how they work and what I accomplished I highly recommend this company and their product. It saved me $11,000 doing it myself!
tcas falcon
August 17, 2020.
Spoke with Andy Resch in June via telephone and he spent considerable time discussing our foundation problems. There never was a hard sell, just suggestions as to how best to proceed. He recommended James Hartley Construction in Zionville, NC and subsequently we met with Mr. Hartley and contracted the work. The Gorilla Bracing system was used on 26 steel columns 10 feet in length to stabilize two bowed basement walls. Overtime, these walls should straighten. Hartley Construction and the Gorilla Wall Brace System are first class and I would highly recommend both James Hartley and the product to anyone.
Becky Dean
April 16, 2020.
We have had their DRY-UP basement waterproofing system installed for 20 years - and it is still working great!
Great company to deal with !!!!!!!!! Help me big time !! Thanks Andy
Very knowledgable about basement water problems. The team has the knowledge and solution to solve any basement water issues. The best!
The Resch Enterprises Team
We are proud to be a family-run and veteran-owned business. Meet some of the team…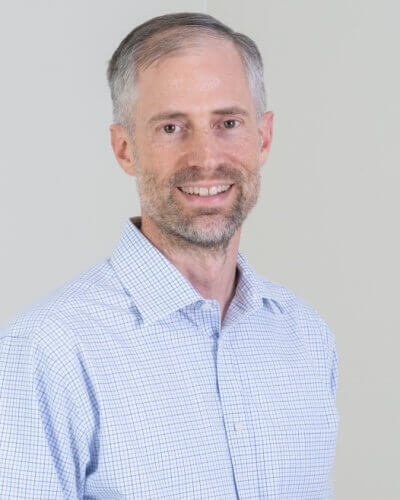 Andy Resch
President – CEO
After serving 25 years combined in the United States Army & United States Air Force, Andy Resch took over as co-owner with Greg in family business to retain the family legacy. Andy grew up working alongside his Dad and brother Greg fixing leaky basements prior to his military service and while home on leave. The same dedication Andy had in serving his country is applied to serving our valued contractors build their businesses.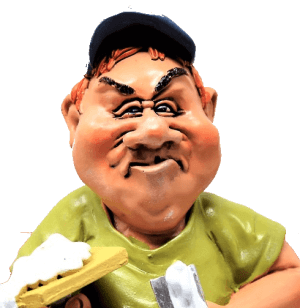 Greg Resch
Vice-President – COO
Similar to Andy, Greg grew up fixing wet basements with his dad and has decades of experience. His hands-on involvement with our product line provides impressive in-depth knowledge – he is our resident product and installation expert.

A busy dad with 8 kids, Greg is also an avid hunter and would love to exchange deer hunting stories with you!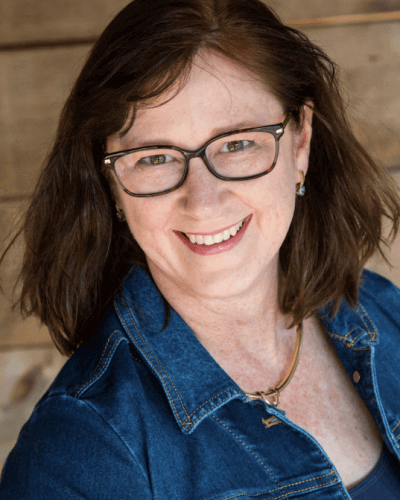 Becky (Resch) Dean
Website & Marketing Director
Becky grew up promoting the Resch family business at booth events, giving her decades of marketing experience. And as a successful 26+ year online business owner herself, Becky adds that SEO & marketing expertise for contractors wanting a website through Resch Enterprises. Functional, clean and "pretty" is her motto – both for websites and her numerous house projects.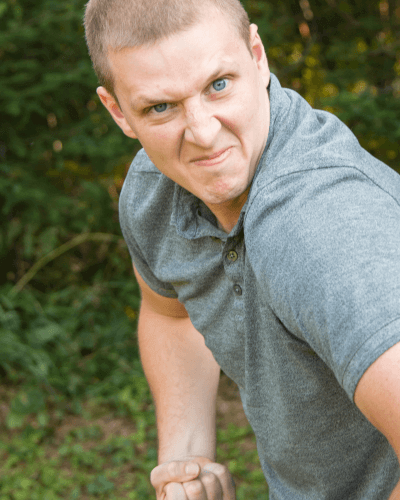 Zach Dean
Web Developer – IT Ninja
Zach, our website and IT Ninja, is very smart – he gets that from his mother, of course!


Zach is the behind the scenes computer guru for our website hosting, automations, and our all-around lifesaver when we mess up something online. In addition, he is a busy dad of 3 boys and a beautiful baby girl. And is an Engineer Officer in the US Army Reserves.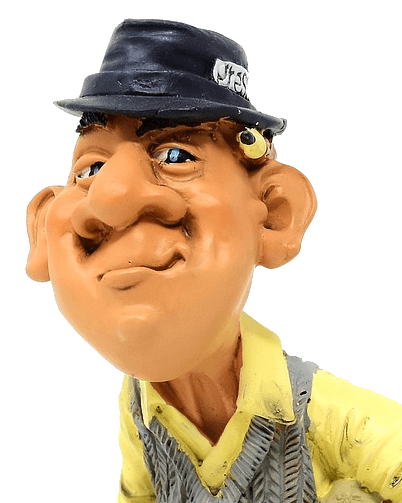 Nathaniel Resch
Warehouse & Distribution
Nathaniel is part of our warehouse team and spent the past several years working alongside his cousins and uncle installing our products. He has a growing base of knowledge and continues to excel. He spends his time off fishing and hunting with his Dad (Greg) and getting his 4-wheeler stuck in the mud.